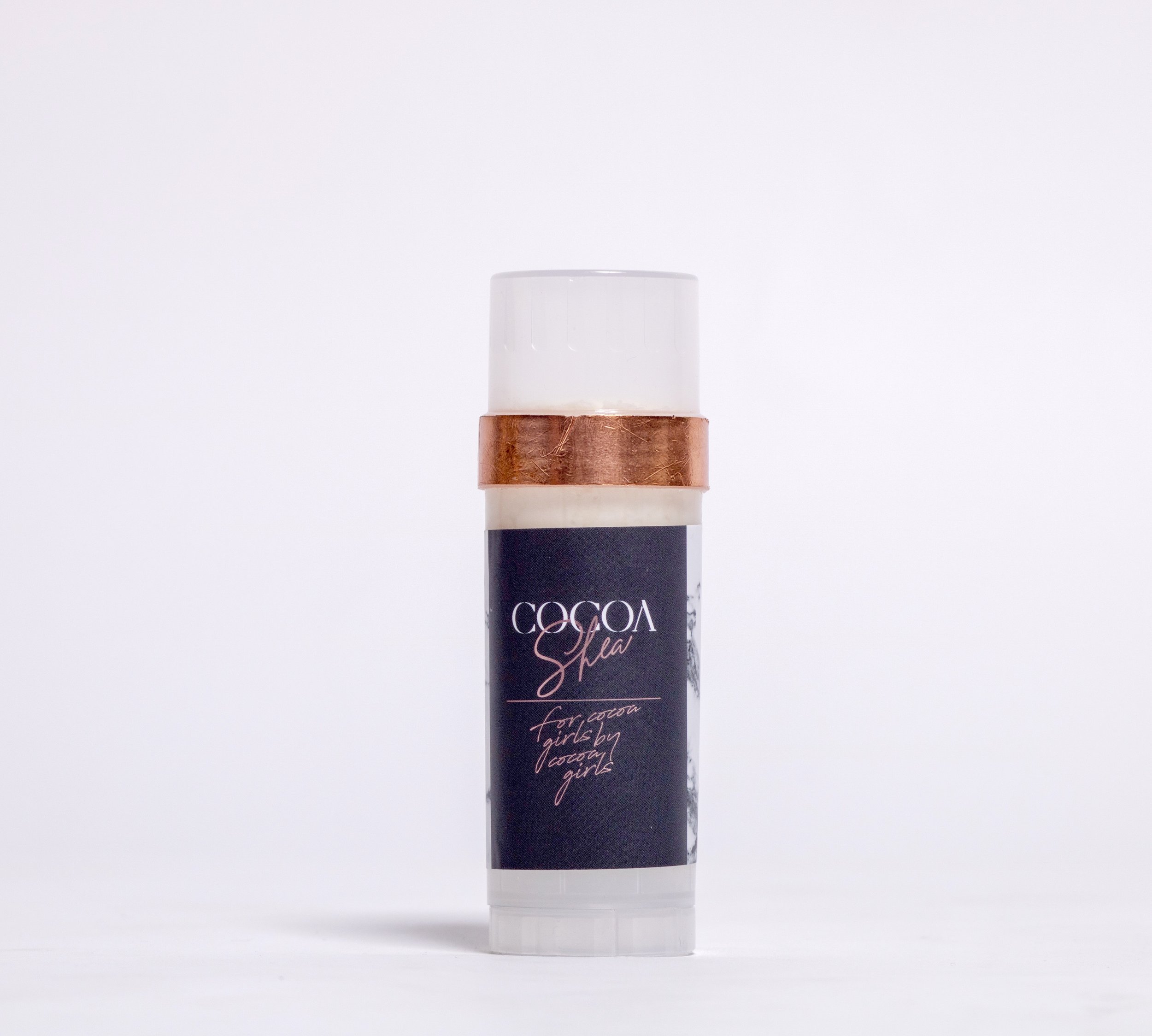 CocoaShea Glow Stick
2.2 ounces.
Step up your glow game and glide on your CocoaShea using the glow stick for faster application.
Ingredients:
shea butter, cocoa butter, coconut oil, sunflower oil, essential oils, & fragrance.
Free from preservatives, gluten, and/ or parabens.
Storage:
Please keep CocoaShea stored in room temperature or in a cool place. Due to our main ingredients being butter based high heat (over 85F) will cause the product to melt. A quick remedy to a melted butter is to pop it right in the fridge to solidify again. Keep in mind due to the whipped consistency, once melted the butter may change texture.