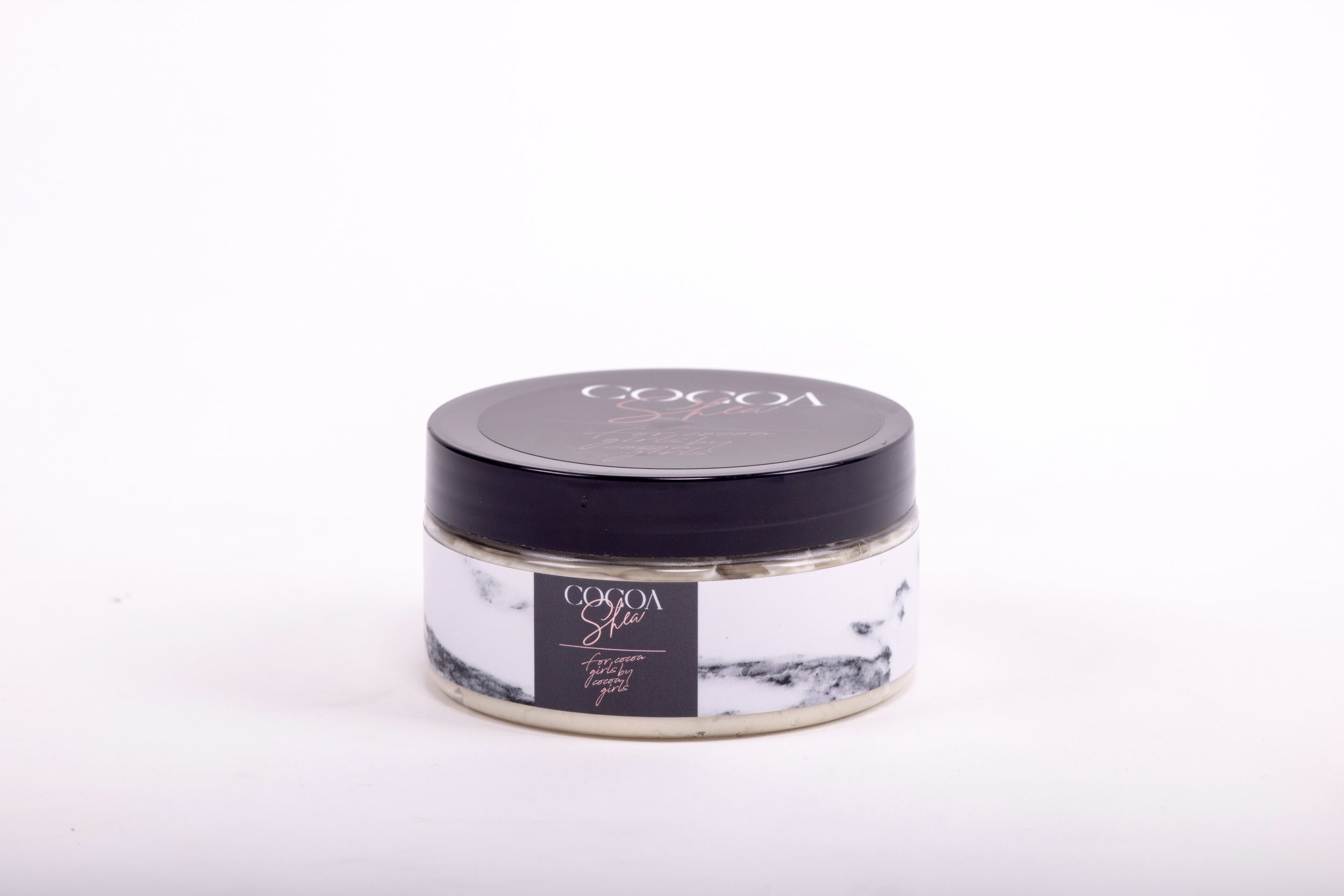 CocoaShea Whipped Butter
8 ounces.
Say GOODBYE to cracked heels, ashy elbows, dry skin, brittle hair and dark marks with CocoaShea. This product will give you the glow you need during any season.
Ingredients:
Shea butter, cocoa butter, coconut oil, sunflower oil, essential oil, & fragrance.
Free from preservatives, gluten, and/ or parabens.